Here something special – at least for english speaking peoples.
David Faustino in the RTL Nachtshow (Nightshow) with Thomas Koschwitz.
I've subtiteled the german questions from the talkmaster.
=============
David Faustino zu Gast bei der RTL Nachtshow bei Thomas Koschwitz.
Download: 66MB http://ukf418pgjs.rapidsafe.de/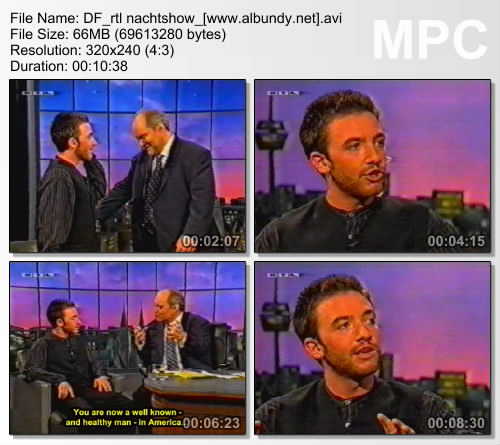 2 Comments »
THANX!

Comment by ARMAN — 2/23/2007 @ 1:32 am
RSS feed for comments on this post. TrackBack URI
Leave a comment
You must be logged in to post a comment.