MTV.com will show the Video to "Public Affairs" on the 19th of Jule 2006 (tomorrow) – they will also show a making of.
I'll try to get the making of and if so I'll post it here.
See also: http://blog.albundy.net/?p=64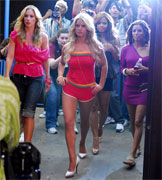 2 Comments »
Yes…I heard somwere about that…
And I well soon open Croatian Married…with children fan site…when I open it I well tell you.

Comment by Al Bundy — 7/18/2006 @ 9:53 pm

I can't wait (y) !!!

Comment by Anonymous — 7/20/2006 @ 2:30 pm
RSS feed for comments on this post. TrackBack URI
Leave a comment
You must be logged in to post a comment.