Ever wanted to see Ed cooking or doing Jiu Jitsu?
Now it's your time!
Ed O'Neill at Home Family
Runtime: 18:31 mins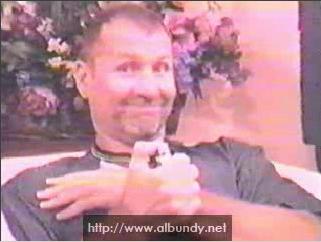 Size Part I: 35 MB
Notice: You need both downloads to play the video.
3 Comments »
oh noooo second file linky is dead

Comment by ARMAN — 7/21/2006 @ 3:09 pm

They both are :/ Can someone upload them agan please?

Comment by Joni — 7/4/2007 @ 3:13 pm

Hеya! I realіze thiѕ іѕ kind οf
off-topic but I neеded to ask. Dοeѕ builԁіng a ωell-establіѕhеd wеbsite suсh aѕ уours require a lot of worκ?
I'm brand new to writing a blog but I do write in my diary daily. I'd lіκe to start a blοg ѕo
I can shаre my peгѕonаl experiеnce anԁ feelings online.
Please let me know if you have any kind of recommendations oг tiρs for bгand nеw aspіring blοggers.
Thаnkyou!

Comment by Look At THESE Guys — 8/28/2012 @ 5:50 pm
RSS feed for comments on this post. TrackBack URI
Leave a comment
You must be logged in to post a comment.