Der Veröffentlichungstermin der 4. Staffel wurde um ca. 2 Wochen nach hinten verlegt.
Der neue Termin ist nun der 22. Dezember 2005.
Fix bleibt weiterhin, dass die 4. Staffel ungekürtzt erschein – so ist es inzwischen auch auf der Sony Homepage angegeben (siehe Screenshot).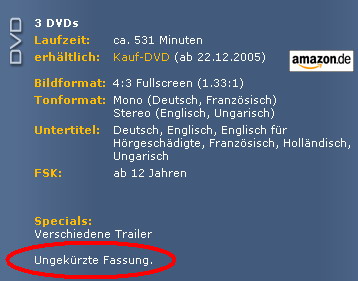 No Comments »
No comments yet.
RSS feed for comments on this post. TrackBack URI
Leave a comment
You must be logged in to post a comment.